Company
Company: Luyang Technology Co., Ltd.
Established: 1981
Location: Taichung, Taiwan
Capital: USD 4.3 millions
Main Project: Gear Motors, DC Brushless Motors, Gear Boxes.
We have been selling products in domestic and foreign markets under the name of Luyang Machinery & Electrical Co., Ltd. In response to business needs and capital expansion, Luyang Technology Co., Ltd. was established and sold products internationally. Being a customer's most sincere partner (True partner), we provide product customization and develop the most suitable motor for the needs of motion. Products are used in many fields such as automation, medical treatment, transportation, hand tool and furniture. In recent years, in response to the market demand for high efficiency products, we also have introduced high efficiency motors (IE3) and DC brushless motors.
With over 30 years in machinery industry, Luyang continues to focus on research and development, takes environmental development as the design guide, combines wisdom to accumulate experience, continuously breaks through and pursues excellence, creates sustainable growth, establishes long-term trust relationships. We treat our customers as the closest family members so your success represents our success and hope create a better future by delivering our better products and services.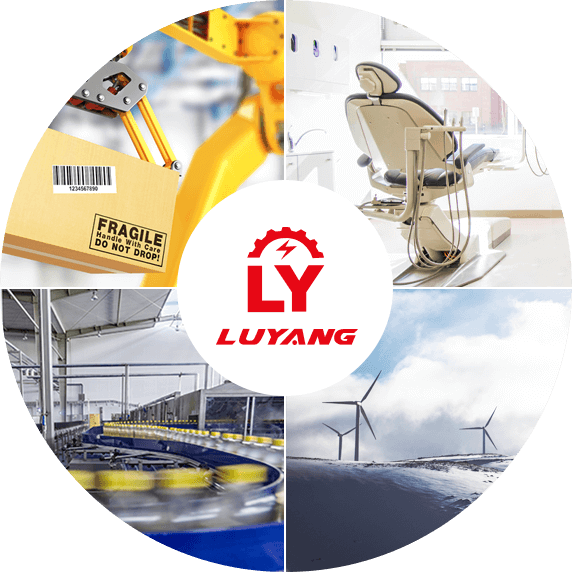 Corporate Culture (VISION)
Teamwork, Health, Enthusiasm.
Concept of Management
Technology Innovation Standardized Quality, Efficiency, Immediate Response Service, Customer Confidence.
Service Policy
Our service concept is "Customer-Oriented" and we hope all customers can get a friendly service process from inquiry, ordering, and after-sales service.
Corporate Responsibility
Contributing to the society and the environment is our mission, and protecting the lives and welfare of employees is our responsibility. We ensure to contribute for a greener environment, a healthier and more comfortable life, and we participate in charity events.
Factory
We are located in Taiwan Taichhung City and have complete facilities such as office, conference room, testing and quality assurance room, production lines, and warehouse, etc.
HISTORY
Increase capital to USD 4.3 millions.
2020
Passed ISO 9001-2015 certification.
2019
2016
Recognized UL certified of USA and Canada.
Gear reducers for IEC standard motors are well-reputed.
2015
2010
Established China branch in Kunsan city.
Approved CE certification.
2003
1996
Introduced small motors and gear boxes "K-Series".
Producing an exceptional gearmotor applied in carton
sealer machine.
1992
1986
Reorganized as LUYANG Machinery & Electrical, a professional supplier of gearmotors.
LUYANG Industry was founded and produced sewing machine motor.
1981